Where?
Parkway Marina
The event is hosted by Parkway Marina with live music and fun activities taking place on The Point at Parkway Marina! It's a beautiful place for an evening of celebration and a great place to view the fireworks display over the water!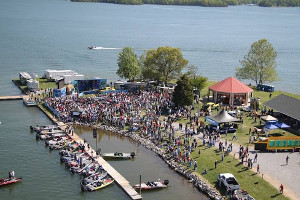 When?
Saturday, July 6th, 2019
Gates open at 4:30pm.
The Worx takes the stage at 5:30pm.
The YMCA Kid's Zone opens at 5:30pm - Only $5 per child unlimited play! All funds are donated to the SVFC and participating non-profits!
Fireworks begin shortly after dark.
In the event of rain only the fireworks display will take place on July 5th.
Why?
To raise funds for the Saunders Volunteer Fire Company! All parking, admission and sponsorship funds generated by the event go to the fire company.
Admission is $10 per person.
Kids age 12 and under are free*!
Parking is free!

** Please note that if you pay to park at locations other than the official event designated parking locations, the fee may not be contributed to the SVFC!
Feel free to bring...
Blankets, chairs, excitement and enthusiasm!
Please do NOT bring...
Pets (only service dogs are allowed).
A cooler, grill or picnic basket (There will be some great food vendors at the event!)
Alcohol beverages.
A tent.
Watching from somewhere else?
If you are watching from a location other than Parkway Marina, please consider making a donation to help support the community and the event itself.
If you are watching from an area business, please help spread the word that business sponsorships for the event are available and greatly appreciated!
If you are watching from the water, the SML Water Safety Council requests that you travel at "no wake" speeds in the area between Parkway Marina, Bernard's Landing, Vista Point and Craddock Creek starting around 8:30pm.
Your Donations Keep
Us Fighting Fires!

The Saunders Volunteer Fire Company is an

All Volunteer Non-Profit Service Organization

that works tirelessly and around the clock to keep the Smith Mountain Lake area a safe place to work, play and live.

Celebrate with a Bang!

A Spectacular Independence Day Fireworks Display Over the Water!

One of the lakes most anticipated events!

Live Music by
The Worx

An award winning Mid-Atlantic regional band

Repeatedly voted the Best Local Band!

YMCA Kids Zone

Opens at 5:30pm

Activities for the kids!

Slides and inflatables!

Arts & Crafts!

The Parkway
Marina Carousel

A Beautifully Restored 1954 Carousel!

On The Point at Parkway Marina

- Your host for Independence Day!
Donate Online
You can make a secure donation online with a credit card or paypal account by clicking on this link:
Donate In Person
Members of the Saunders Volunteer Fire Company are on-hand staffing the event. They will be happy to take your donation by cash or check and provide you with a receipt, a handshake and a sincere "thank you!".
Donate By Mail
To make a donation by mail, simply send a check in the amount of your donation to this address:
Treasurer, SVFC
P.O. Box 14
Huddleston, VA 24104

Sponsor The Event
Tens of thousands observe this event by land and water, which offers you a tremendous opportunity to gain exposure for your company or organization. For more information call
(540) 297-4412
, or email The SVFC.
Your donations are tax deductible.